Before you proceed. 
If you would like to receive information about Chemius, tips and tricks, new features or regulatory news and information on safety data sheets, labels, poison centre notifications, biocides, REACH and all sorts of valuable chemical regulatory related information, then check this box and sign up to our newsletter. 
When ready, let's get started.
You are almost there.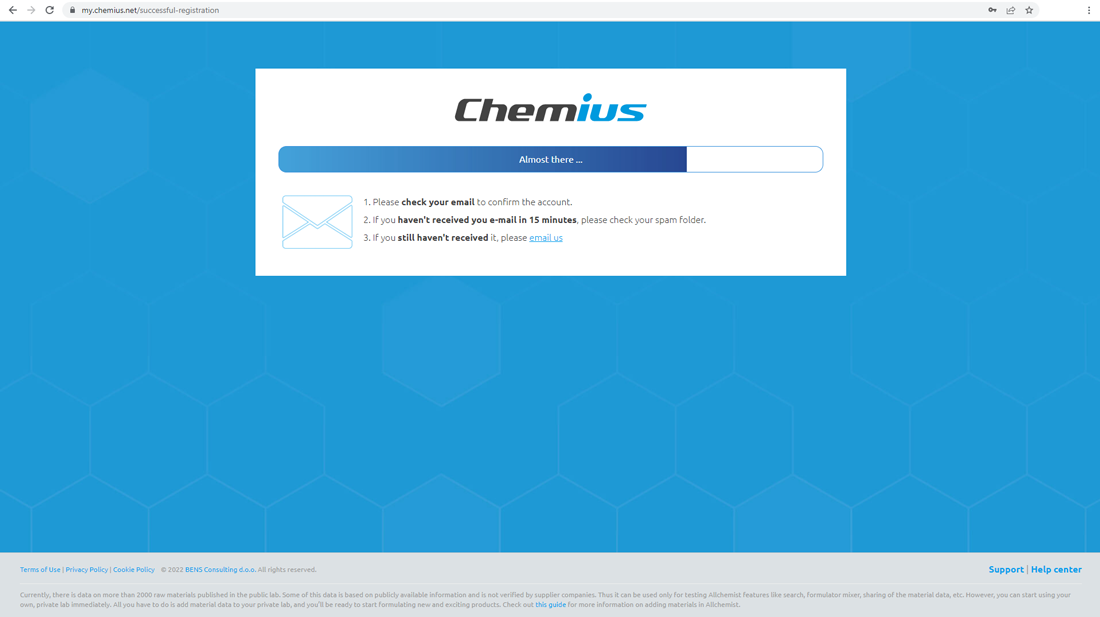 To complete the registration, please check your inbox for the activation email. 
You should receive an email like this. 
All you need to do is click on the activate the account button and … you're done!
Great job. Now you can sign in with your credentials. 
What if…
You don't receive the activation email? 
There are three possible reasons for that: 
The email landed in the spam or junk folder. Please check if the email is there.

 

The email didn't arrive. To resend the email, try to sign into Chemius and then click the link to resend the email. 

 

Maybe there was a typo in your email. In this case, you'll need to sign up again. 

 
If all these options fail, we're here to help. Call us or drop us an email.