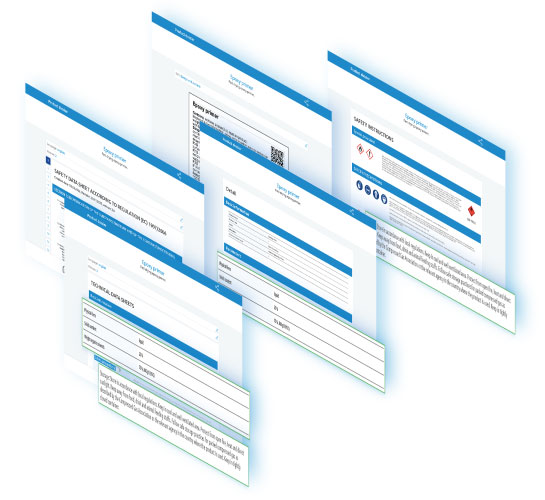 Easier management and product overview
Leverage centralized data.
A significant portion of the information on technical data sheets overlaps with the one on safety data sheets. Why wouldn't you leverage that when creating technical data sheets? Why don't you use this information instead of transcribing it over and over again?
Don't input data manually when creating TDS. By doing so, your product data is not harmonized through the organization and supply chain.
What do we mean by that?
Product data in Chemius is harmonized through different ways of use and documents. For instance, updating the product name or density in the product's SDS automatically updates the label, regulatory dashboard, safety instructions, and TDS as well.
No more internal or external discrepancies in product data! Keep all your documentation synchronized throughout the entire organization.